NY officer injured in pursuit by falling light pole regains consciousness
Officer Jonathan Negron, who had been in a medically induced coma since June 3, was able to talk Sunday
June 14, 2021 | By Mary B. Pasciak, The Buffalo News, N.Y.
BUFFALO, N.Y. — Buffalo Police Officer Jonathan Negron woke up and was able to talk Sunday, more than a week after he was injured and lost consciousness after a light pole fell on his patrol car during a chase, Capt. Jeff Rinaldo said.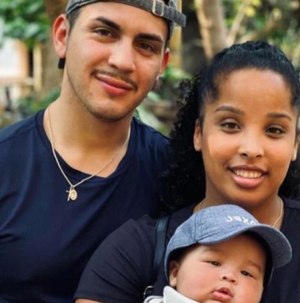 The 29-year-old officer has been in critical condition in Erie County Medical Center since June 3, when he responded to a 911 call about a car with four people wearing masks and possessing a gun.
Negron responded to the 911 call June 3, which reported the suspicious vehicle a few blocks from Pine Ridge Road and Genesee Street. He pursued the vehicle, an SUV, for about a mile. Other officers from Buffalo and Cheektowaga also joined the chase.
Read Full Story Here: https://www.police1.com/officer-safety/articles/ny-officer-injured-in-pursuit-by-falling-light-pole-regains-consciousness-DnnrLxOElL5husTL/